Locations and campus
Locations
From day one — and for over 80 years — we've called Philly home. It's the biggest close-knit city you'll ever meet, and it has the creativity and tenacity that are needed to tackle the challenges facing health care today.
Independence has implemented a "Hybrid" model, which provides our associates with the flexibility to choose whether to work remotely, work in the office every day, or work in the office on certain days at their discretion. However, management may require our associates to work from Independence's physical office locations on certain occasions. While associates may work remotely, the work must be done in the Tri-State Area of Delaware, New Jersey, or Pennsylvania.
When our associates are working onsite, it's mostly at our Center City campus near Rittenhouse Square. Our locations are easily accessible by car, public transportation, and Indego (Philly's bike-share program).
No matter where you work, the best of Philly is at your fingertips. From world-class restaurants to food trucks, the Avenue of the Arts to community theaters, boutiques to outlet shopping, there are plenty of exciting things to do, see, and eat!
Corporate Headquarters
1901 Market Street
Philadelphia, PA 19103
Get directions
Independence LIVE
1919 Market Street, 2nd Floor
Philadelphia, PA 19103
Get directions
1900 Market Street
6th & 7th Floor
Philadelphia, PA 19103
Plymouth Meeting
3029-31 Walton Road
4th Floor
Plymouth Meeting, PA 19401
Get directions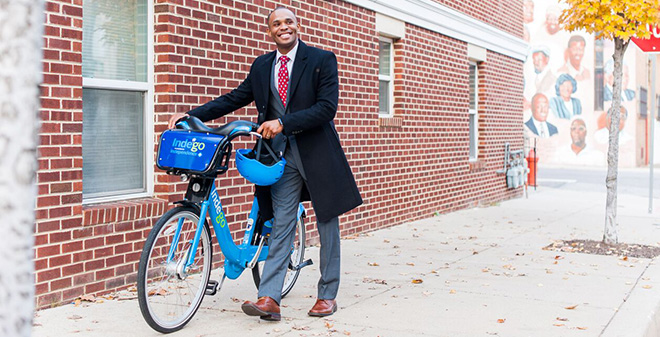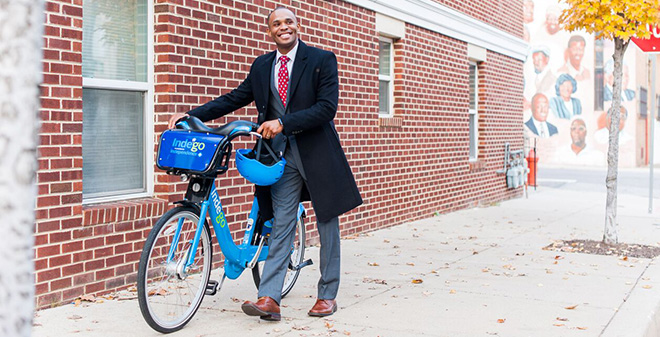 On campus
Our mission to enhance the health and well-being of the people and communities we serve begins with encouraging our associates to make their well-being a priority. One way we do that is by building and promoting a culture of well-being throughout the workplace.
We focus on all aspects of our associates' physical and emotional well-being and offer our associates access to (may vary by location):
Free onsite fitness center at 1901 Market Street
Discounted membership rates at participating gyms
Walking workstations
Onsite cafeteria at 1901 Market Street
The Daniel J. Hilferty Center for Innovation — which includes amenities such as Amazon lockers, a gaming area, Rival Bros Coffee Bar, a quiet zone, event spaces, meditation rooms, privacy rooms for new parents, and open seating
Indego bike stations and membership discounts
Blood pressure tracking kits and scales
Personal Health Coaches
Registered dietitians
Online well-being portal
Company-sponsored social and recreational activities
Health and wellness classes at Independence LIVE