Health insurance basics
The basics
What is health insurance?
Health insurance is designed to protect you and your family from the costs of the medical services you need when you're sick or injured. You choose a plan and agree to pay a specific rate, or premium, each month. Your insurer then agrees to pay a portion of your covered health care costs. These payments are typically based on discounts that health insurers negotiate with doctors or hospitals.
Watch this one-minute explanation of health insurance
Why do I need insurance?
No one plans to get sick or hurt, but illnesses and injuries can happen at any time. In some cases, they can be devastating to your health and leave you with overwhelming medical bills. Health insurance limits your risk of having to pay for very expensive illnesses and injuries by covering medical care and other services, such as hospitalization and surgery.
Health insurance also helps you protect your health and well-being, primarily through coverage of preventive care services.
Reasons to have health insurance
How do health insurance payments work?
You choose a health insurance plan based on the cost of the plan and the services and benefits it covers. For most health plans, you pay a fixed amount each month, known as a premium. In addition to your premium, you may also pay each time you receive care medical care or have a prescription filled. These payments are often called cost-sharing, or out-of-pocket costs, and come in the following types:
Deductible
A deductible is the amount you pay each year before your health plan starts paying for covered services. For example, if your plan has a $1,000 deductible, you will need to pay the first $1,000 of the costs for the health care services you receive in any given year. Once you've paid this amount, your insurance will begin to pay a portion or all of your health care costs, depending on the plan.
Copay
A copay is the flat fee you pay when you see a doctor or receive other covered services. For example, you might pay $20 to see a doctor.
Coinsurance
Coinsurance is the percentage you pay for some covered services. If your coinsurance is 20 percent, your health insurance company will pay 80 percent of the cost of covered services. You will pay the remaining 20 percent – your costs are usually based on a discounted amount negotiated by your insurance company.
Out-of-pocket maximum
An out-of-pocket maximum is the most you will have to pay for your health care expenses during a plan period (usually a year) for covered services received from providers that participate in the plan's network. No matter what, you will not pay more than this maximum amount in a given year. Any care you receive for covered services after you meet your out-of-pocket maximum will be covered 100 percent by your insurance company.
How to shop for private insurance
If you're not covered through your employer, or not eligible for financial assistance through a state-funded program, you will likely have to buy private insurance for individual or family through a private health insurance provider, such as Independence Blue Cross.
You may be able to purchase a plan on the Pennsylvania Insurance Exchange (PennieTM), which has replaced healthcare.gov.
Start by finding out which private health insurance carriers are available in your area. Independence Blue Cross serves the Philadelphia and southeastern Pennsylvania regions (i.e. Bucks, Chester, Delaware, Montgomery, and Philadelphia counties). See if private health insurance plans from Independence are available in your ZIP code.
Shopping for private health insurance is much easier when you know what questions to ask. When it comes to health coverage, everyone has different needs and preferences. We can help you figure out what type of plan you want, how to find a balance of cost and coverage, and what other benefits you should consider.
How do I choose the right plan?
Understanding the features of a health plan can help you pick the right plan. There are two factors to consider:
Choice/Flexibility
Is it important for you to be able to see doctors out of network or without referrals? If so, then you may want to look into PPO plans. If it's not a top priority, then you may want an HMO plan — you'll pick a primary care physician to coordinate your care and get a network of providers to choose from.
Affordability
Are you trying to save money on health care costs? If so, opt for a plan with a higher deductible that can be used with a health savings account to save tax-free dollars for qualified medical expenses. Our Personal Choice EPO Reserve plan is an excellent example. Or look for a plan with a tiered network such as our Keystone HMO Proactive plans. You'll save money when you visit certain doctors and hospitals. This works best if your providers are already in the lowest-cost tier, or if you don't mind switching. Finally, be sure to choose a plan with additional cost-saving benefits. Explore all the member-exclusive programs, services, discounts, and deals our plans offer.
This video walks you through a few of the basic questions to explore when choosing a plan.
Gold, Silver, Bronze, or Catastrophic coverage
The best way to shop for health insurance is to get a better understanding of the individual and family plans that are available. The Affordable Care Act requires all plans to be organized by the level of coverage they offer. There's also a catastrophic coverage plan available for people under 30, or for those who qualify for a special exemption. All plans cover the same essential health benefits – the difference is what you pay in monthly premium and out-of-pocket costs when you need care.
The following chart helps you decide what type of health plan is best for you — based on how much you are willing to pay towards your premium each month, and the cost you'll pay when you receive care. For example, a gold health plan may be best for you if you use a lot of health care services, are able to pay more in monthly premiums, and want to pay less when you receive care.
| | | | | |
| --- | --- | --- | --- | --- |
| | Gold | Silver | Bronze | Catastrophic |
| Monthly premium | $$$$ | $$$ | $$ | $ |
| Cost when you receive care | $ | $$ | $$$ | $$$$ |
| Good option if you... | Tend to use a lot of health care services | Need to balance your monthly premium with your out-of-pocket costs | Don't use a lot of health care services | Meet the requirements and need "just-in-case coverage" |
Don't forget, you may be eligible for a tax credit (subsidy) to help you pay for your health insurance premium, out-of-pocket costs, or both. Check our tax credit (subsidy) calculator to see if you may be eligible.
HMO, PPO, and other types of plans
We offer five main types of plans: HMO, PPO, EPO, HMO Proactive with a tiered network, and EPO Reserve with a health savings account (HSA).
All of Independence's plans offer you the widest choice for quality care in the region, with more than 49,000 doctors and 180 hospitals to choose from. PPO plans are great if you want a little more freedom and flexibility, while HMO plans may give you a lower premium, since you choose a primary care physician (PCP) to coordinate your care and refer you to specialists.
The following chart shows the key differences between health plan types:
| | | | | | |
| --- | --- | --- | --- | --- | --- |
| | HMO | HMO Proactive | PPO | EPO | EPO Reserve with an HSA |
| In-network coverage | X | X | X | X | X |
| Out-of-network coverage | | | X | | |
| National access with the BlueCard® network | | | X | X | X |
| Requires selection of a primary care physician | X | X | | | |
| No referrals needed for specialists | | | X | X | X |
| Includes a tiered network so you can choose when to save on care | | X | | | |
| Option of opening a tax-advantaged HSA | | | | | X |
Want to learn more about each plan type? Check out these articles: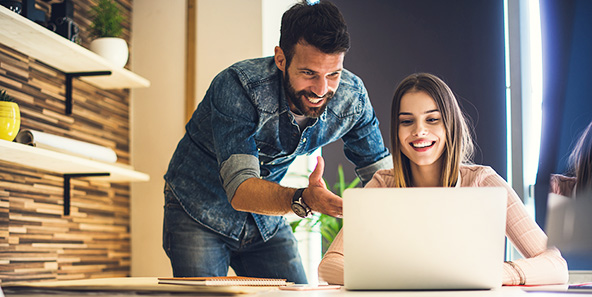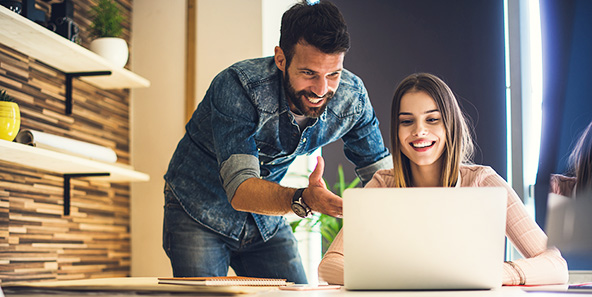 Now that you know more about private health insurance plans – and how to choose a plan based on your cost and coverage needs – you can shop and compare Independence Blue Cross plans.
Compare plans