Personal Choice® PPO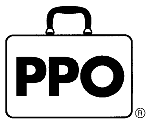 Personal Choice®, our popular Preferred Provider Organization (PPO), lets you choose your own providers from a network of quality doctors and hospitals known as the Personal Choice Network. When you use a Personal Choice Network doctor or hospital, there is very little to pay out-of-pocket. Additional advantages are no claim forms and no balance bills.
With Personal Choice, you can choose to use a doctor or hospital that is not in the Personal Choice Network, however, you'll pay more for these services and will have to submit a claim for reimbursement.
PPO Plan Features
freedom to seek care in-network or out-of-network;
no need to select a primary care physician to coordinate your care
members are free to visit specialists directly: no referrals are required;
more than 30,000 doctors and 200 hospitals in the Personal Choice Network;
Wellness Programs, including fitness reimbursement and discounts on alternative health care services, at no additional cost;
enhanced programs to control and manage chronic conditions;
worldwide coverage and recognition of the Blue Cross®
preventive care for children and adults.
BlueCard® PPO Program – Enjoy in-network coverage anywhere in the United States when you use Blue Cross® and/or Blue Shield® providers that participate in BlueCard PPO.
PPO Plan Options:
Contact Us
Contact a service representative.