Our members get more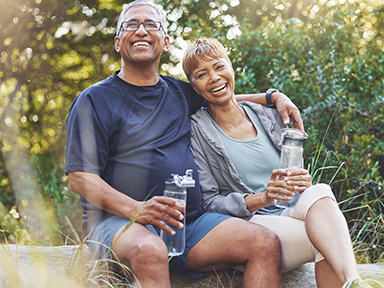 It's great to be a member!
Your 2024 member perks and benefits include access to Health Coaches, dental, hearing, and vision coverage; fitness programming; expanded virtual care including medical, behavioral health, and dermatology; on-demand One Day University classes; and more.
Learn more
Get your Medicare off to a great start!
New to Medicare? Find out how Medicare works and explore the benefits you could enjoy with a Medicare Advantage, Medicare Supplement, or Medicare Prescription Drug plan from IBX.
Learn more
New! 2024 benefits now available
Our 2024 Independence Medicare Advantage plans have the same great benefits and more! If you're happy with your current plan, you don't need to do anything! It will automatically renew, and your 2024 benefits will go into effect on January 1, 2024. To learn more about your 2024 benefits, sign up for an in-person Member Health Expo or live or on-demand virtual member event.