Impacting the social determinants of health
The factors that impact community health go far beyond the clinic. We are addressing social determinants of health through innovative partnerships that build capacity in underserved neighborhoods.
Independence Blue Cross and AmeriHealth Caritas teamed up with Project HOME, a Philadelphia-based leader in fighting homelessness and poverty, to form Keystone Connection to Wellness in North Philadelphia. The collaboration is addressing the disparities that lead to unacceptable gaps in health and even life expectancy between ZIP codes. Through this initiative, expectant mothers in North Philadelphia are participating in Project Home's Centering Pregnancy program — a national, evidence-based maternal health model.
Independence Blue Cross worked with Signify Health to launch CommunityLink®, one of the nation's first community-based networks combining management of social determinants of health with in-home health visits to improve health outcomes for at-risk people.
We also partnered with The Philadelphia Tribune, the nation's oldest African American newspaper, to launch "Our Community. Our Health." This public health awareness campaign focused on chronic diseases like diabetes, obesity, and cardiovascular disease that disproportionately impact African Americans.
Addressing the mental health crisis
Behavioral health care is as important as physical care in a community's ability to meet challenges. Our steady focus on behavioral health care and outreach will be critical in the aftermath of the COVID-19 pandemic.
Independence Blue Cross co-sponsored a mental health awareness campaign with the City of Philadelphia, beginning with Mental Health Awareness month in May and continuing throughout the year. Called &ldquoLet's Be #mindPHL Together," the campaign promoted community understanding of mental health, provides resources online, and aims to reduce the stigma in asking for help. Building on that success, we launched "Know Your Mind" in December to help people recognize symptoms of depression and anxiety.
The Independence Blue Cross Foundation expanded its Supporting Treatment and Overdose Prevention (STOP) initiative to focus on addiction treatment and recovery for minoritized groups and young people. In 2020, the IBC Foundation, in collaboration with Caron Treatment Centers and One Day at a Time, improved access to world-class substance use disorder treatment for people of color through an investment in the Caron Treatment Centers Black Patient Scholarship Fund.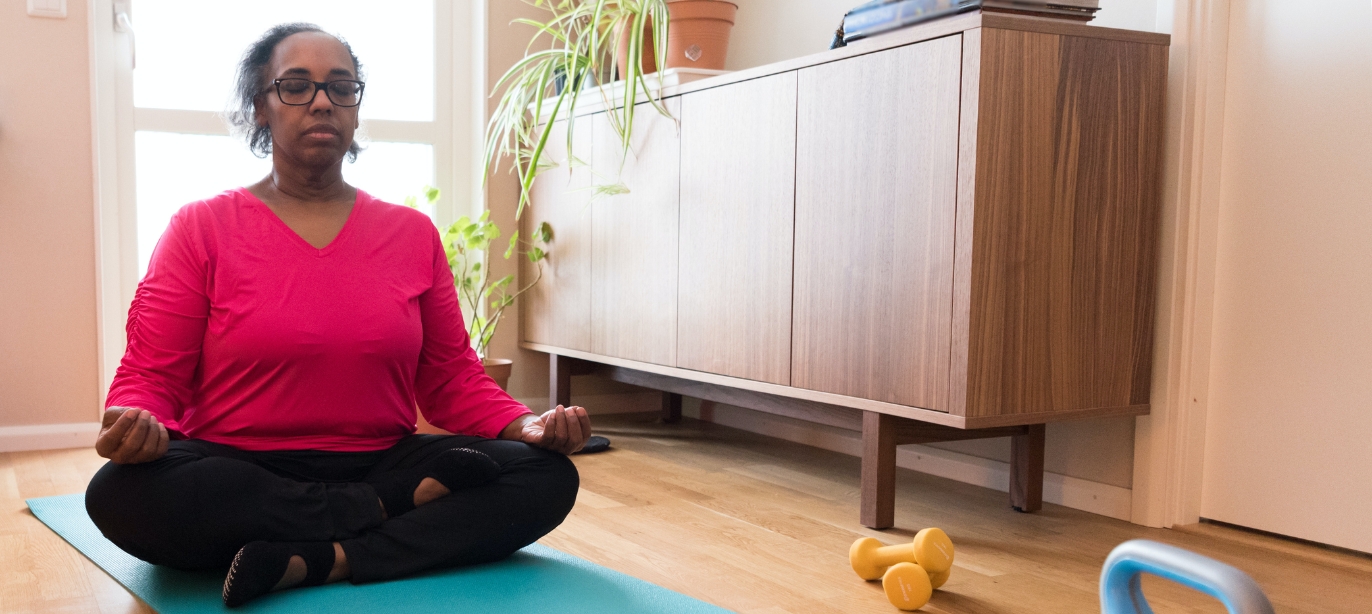 Answering the call for justice and equity
We advance our mission every day by promoting equitable, whole-person health, and that includes addressing systemic issues of health equity as well as broader questions of social justice.
Following the social movements of last summer, Independence joined the Urban Affairs Coalition and Mother Bethel AME Church as co-conveners of the Ending Racism Partnership. This citywide participatory collaboration of Philadelphia residents seeks to end racial injustice and economic inequality. The Partnership is guided by a steering committee of leaders representing government, philanthropy, arts and entertainment, and community groups.
The Partnership includes roundtable discussions, stakeholder conversations and a public sentiment survey of Philadelphia residents to help build an action plan for a sustained, multi-sector effort to move the needle on ending racism in Philadelphia and beyond.
Recognizing the contributions of nurses
Our second Celebrate Caring campaign demonstrated that nurses truly are heroes, especially in the time of COVID-19.
We received more than 1,100 nominations — almost two thirds more than the previous year — highlighting nurses around the region who embody service and compassion. Submissions from colleagues, patients, friends, and families showcased how nurses from various settings continued to provide care during the biggest public health crisis in decades.
Celebrate Caring winners were profiled by our media partners and could designate $2,500 to a nonprofit organization meaningful to them. We were proud to celebrate our five winners and nine additional honorees who are making a difference.